news
---
Screening + Artist Talk: The Currency - Sensing 1 Agbogbloshie
Structural Stowaway
Basis, Frankfurt/Main, Germany
December 07, 2023 - 19:00
@ basis
---
Talk
Interforum
Interfilm Festival, Berlin, Germany
November 16, 2023 - 13:00
@ Interfilm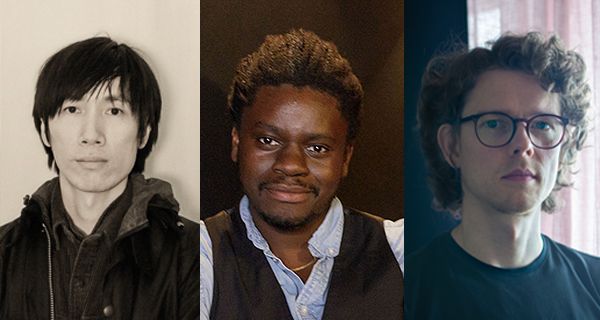 Musquiqui Chihying, Gregor Kasper and Yugen Yah - The Lighting
What About Skin Tones? Opening the Black Box of Lighting
Screening and Filmtalk between Director Musquiqui Chihying, Producer Gregor Kasper and Actor Yugen Yah.
In this discussion, the filmmakers will present their work "The Lighting" while offering profound insights into the intricate matter of technical bias within the domain of filmmaking. Moreover, they will delve into the exploration of how it mirrors the current geopolitical landscape, particularly concerning technology production supply within the Global South, with a particular focus on the interplay between East Asia and the African continent.
---
Screening: The Currency - Sensing 1 Agbogbloshie
65 ZINEBI - International Festival of Documentary and Short Film of Bilbao
International Short Film Competition
Bilbao, Spain
November 10 - 17, 2023
@ ZINEBI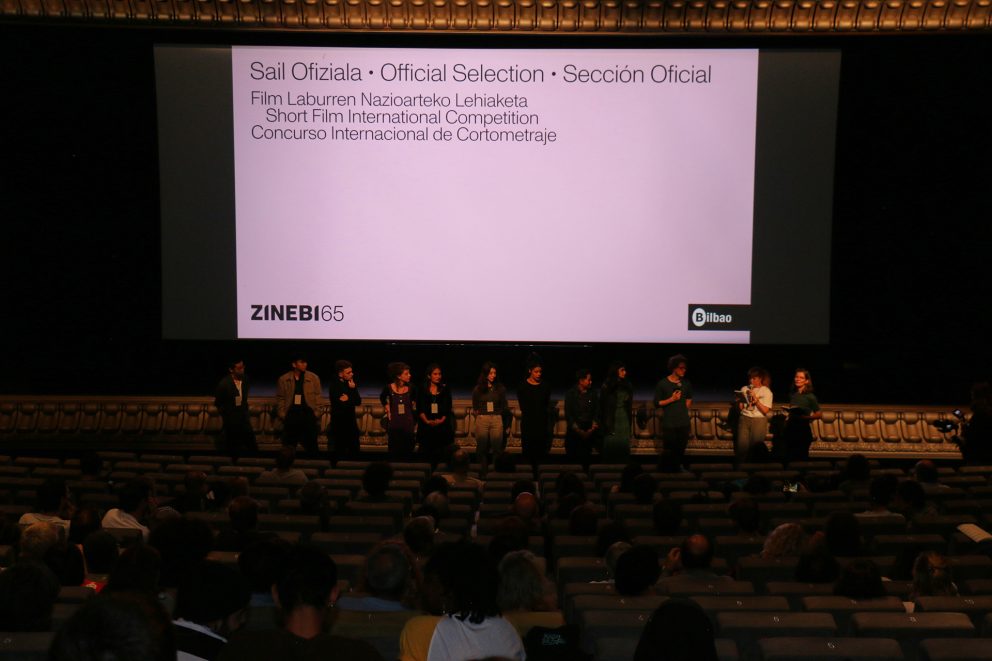 ---
Screening: The Currency - Sensing 1 Agbogbloshie
Die große Menschenschau
Neubad, Luzern, Switzerland
October 31 + November 03, 2023 - 19:30
@ Menschenschau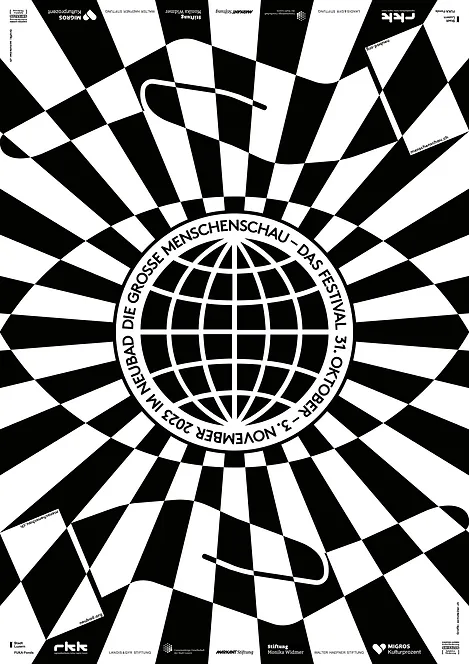 ---
Workshop: The Currency Lab
The Oceans and the Interpreters - The Currency Lab Lagos
Yaba Art Museum, Lagos, Nigeria
October 30 + 31, 2023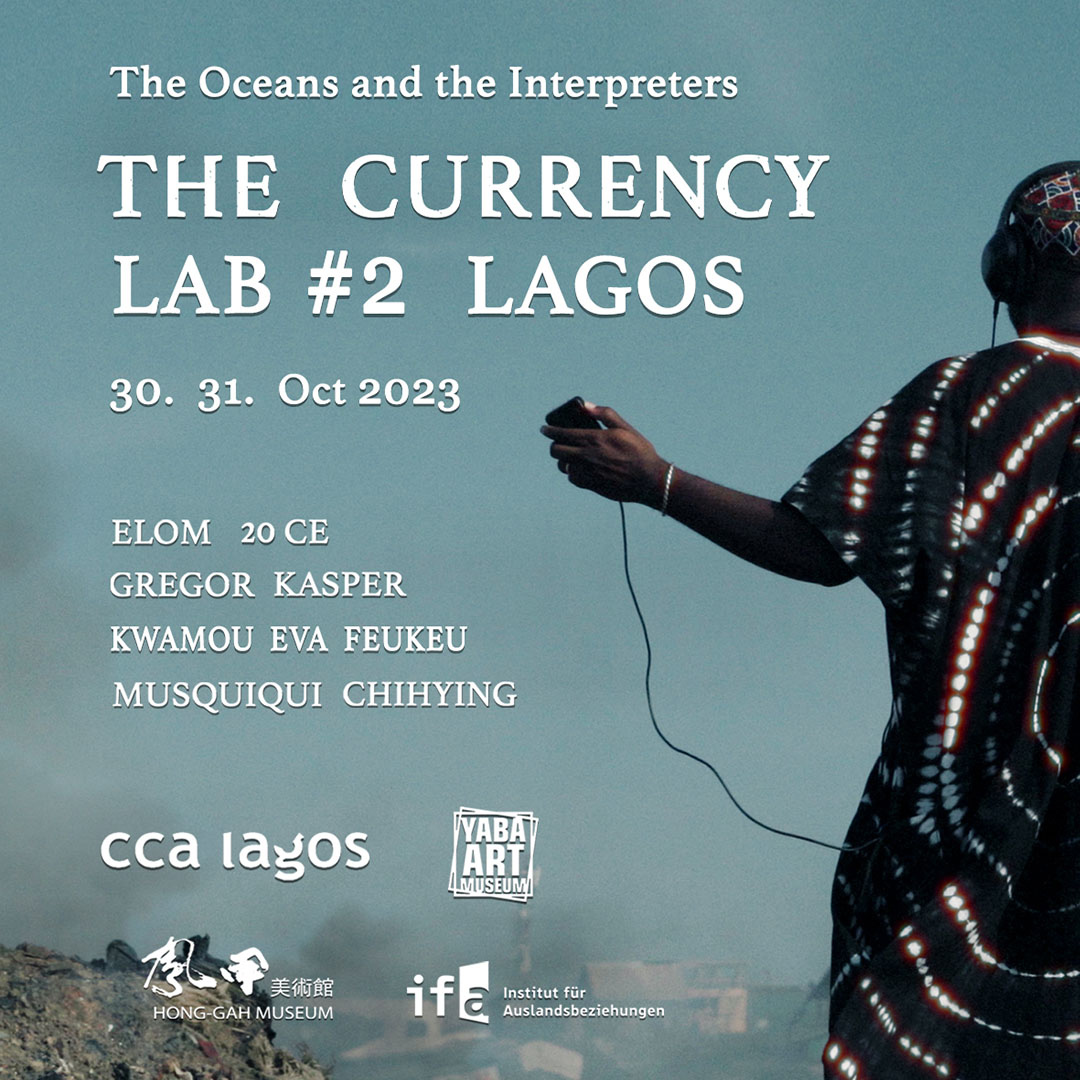 ---
Exhibition: The Currency - Sensing 1 Agbogbloshie // The Currency Lab
The Oceans and the Interpreters
CCA - Yaba Art Museum / MADHOUSE, Lagos, Nigeria
October 28 - November 18, 2023
@ CCA Lagos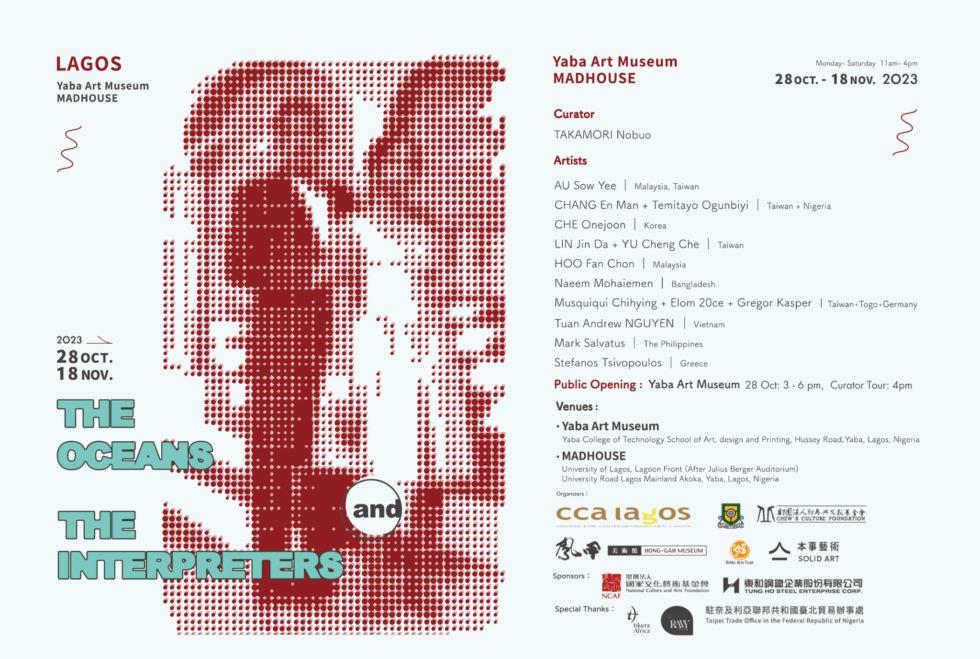 AU Sow Yee / CHANG En Man + Temitayo Ogunbiyi / CHE Onejoon / LIN Jin Da + YU Cheng Che / HOO Fan Chon / Naeem Mohaiemen / Musquiqui Chihying + Elom 20ce + Gregor Kasper / Tuan Andrew Nguyen / Mark Salvatus / Stefanos Tsivopoulos
Curated by TAKAMORI Nobuo.
---
Interview: The Guestbook & Café Togo
Alternative Histories and Translocal Echoes - An Interview with Musquiqui Chihying and Gregor Kasper
Staatliche Kunstsammlungen Dresden - voices (online), Dresden, Germany
October 18, 2023
@Englisch German
by Mia Yu
---
Screening & Talk: Café Togo & The Guestbook
Sommerkino
WRG Sensor, Braunschweig, Germany
September 23, 2023 - 20:00
@ WRG Sensor

---
Screening: The Currency - Sensing 1 Agbogbloshie
15th DMZ Docs - International Documentary Film Festival
ASIAN PREMIERE
Goyang City / Paju City, South Korea
September 14 - 21, 2023
@ DMZ

---
Exhibition: The Currency
Structural Stowaway
Basis, Frankfurt/Main, Germany
September 14 - December 10, 2023
@ basis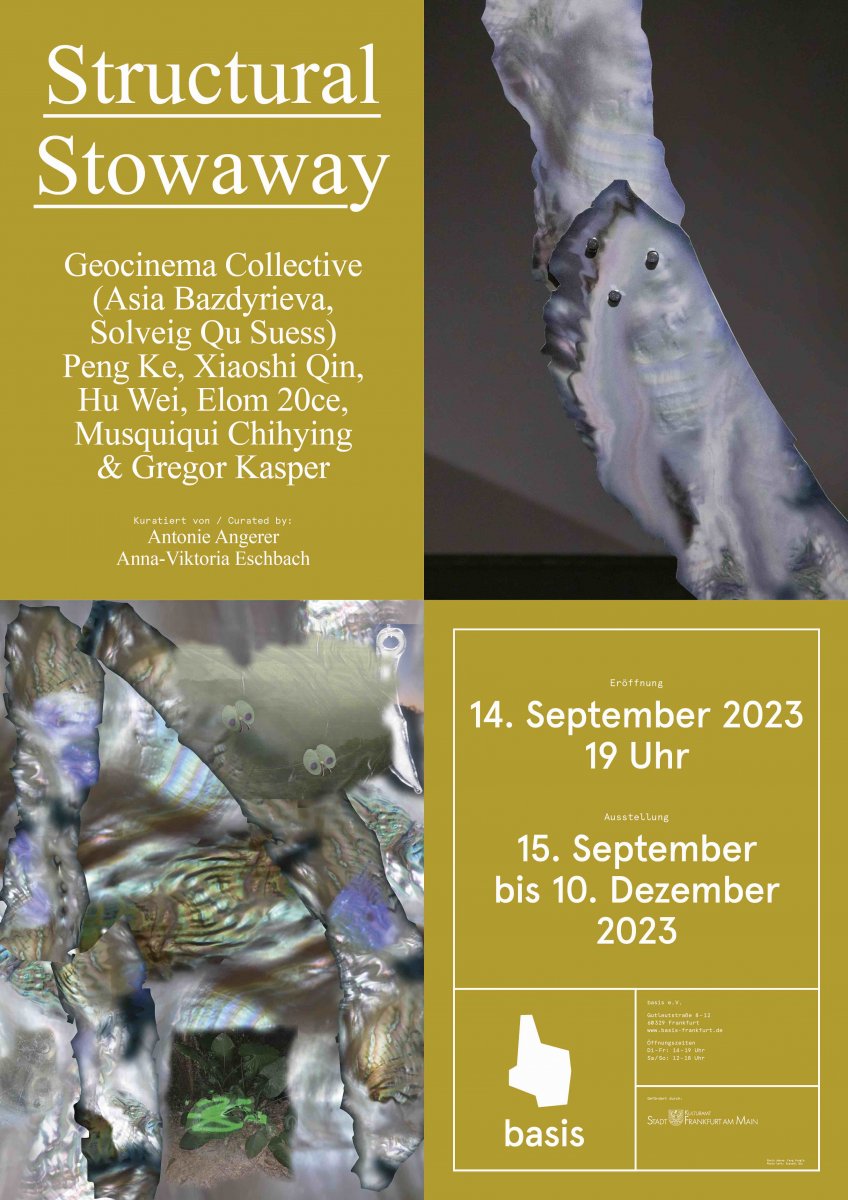 basis e.V. presents the exhibition "Structural Stowaway" artistic positions that, using China as a point of departure, address the impact of global interconnections and geopolitical ambitions from historical and contemporary perspectives. The artists Musquiqui Chihying, Elom 20ce with Gregor Kasper, Peng Ke, Xiaoshi Qin, Hu Wei, and the collective Geocinema (Asia Bazdyrieva, Solveig Qu Suess) employ the power of artistic expression to visually represent this web of planetary networks and their stowaways.
"Structural Stowaway" gives us an insight into the complexity and contradictions of our globalised world. In addition, various works in the exhibition illustrate how complex the global networks between Asia and the rest of the world have now become, and how landscapes are permeated by a multitude of interests from different nations. At a time of natural disasters, war and the recent pandemic, the exhibition invites us to reflect on the complexity of our world. It highlights how history, legends, and myths permeate our present. At the same time, it shows how information networks and global structures shape our world.
Curated by Antonie Angerer and Anna-Viktoria Eschbach.
---
Exhibition - Public Space: Verbindungen Nachspüren // Sensing Connections
Wantalon @ Kunst Fest Zeitz
Public Space, Zeitz, Germany
September 08 - 10, 2023
Guided Tour: September 09 - 15:00
@ Wantalon
@ Kunstverein Zeitz

Wantalon - Schatten // Shadows
Bachrun LoMele, Christian Gundtoft, Freizeitgruppe Gestaltung, Gregor Kasper,
Johanna Failer, Ledia Konstandini, Matías Ernstorfer, Rachel TonThat, Stefanie Kraut, Unit 404
Curated by Diana Artus & Petra Mattheis

---
Screening: The Currency - Sensing 1 Agbogbloshie
76 Locarno Film Festival
WORLD PREMIERE
Pardi di domani: Concorso internazionale - International Competition Short Film
Locarno, Suisse
August 02 - 12, 2023
@ Locarno Film Festival
@ ubiquarian (review)
A landscape of electronic equipment leftovers, embedded in biting clouds of smoke, burnt earth and dirty water. In Agbogbloshie - one of the world's largest e-waste recycling sites in the middle of Accra - they were dismantled and burnt in order to return their metals to the industrial recycling cycles.
In between, an observer who, by means of acoustic field research, investigates this place as a contact zone of complex global economic, social, power-political and technological processes and questions this from a spiritual perspective.
---
Online-Exhibition: The Guestbook
Counterpoints: Focus China
Staatliche Kunstsammlungen - ON SCREEN / voices, Dresden, Germany
August 1 - October 31, 2023
ON SCREEN @ Staatliche Kunstsammlungen Dresden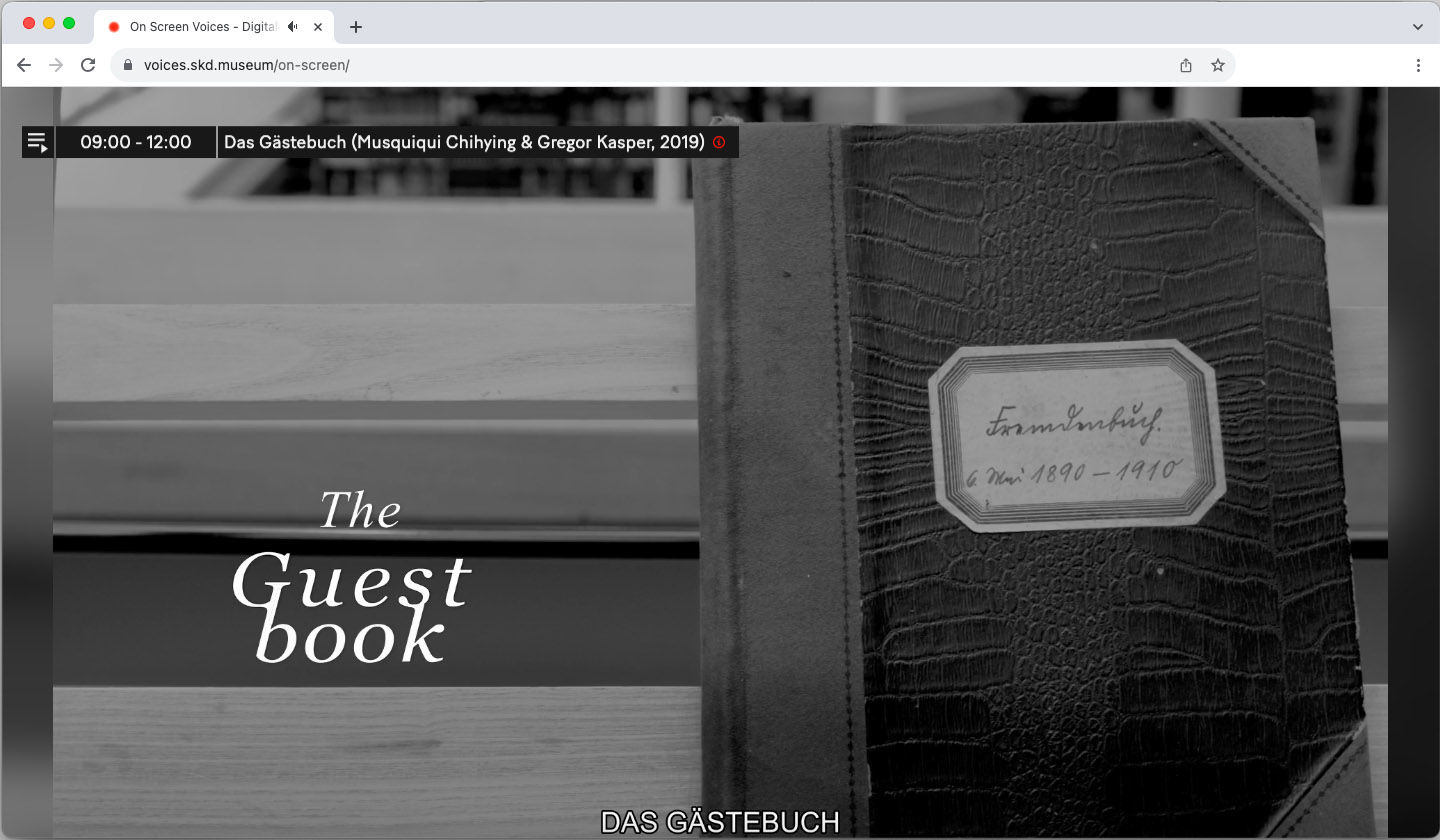 Counterpoints: Focus China
Musquiqui Chihying & Gregor Kasper, PU Yingwei, YAO Qingmei, WANG Tuo,
curated by Mia YU.
Despite the shared history of socialism, contemporary China and the former GDR resist simplistic, point-by-point comparisons and references. Still, thinking about the former GDR in proximity to China, and vice versa, serves as a useful and productive approach. These selected artists have critically engaged revolutionary histories, languages, aesthetics, architectural spaces and dislocated ideologies. Their films compose an alternative collage of trans-historical storylines, trans-local connections and disjuncture. Through such collage, China, the former GDR as well as all other locales with shared socialist histories and unresolved traumas may serve as refracted images of one and another.

---
Exhibition & Performance: Café Togo & Café Cameroon
8th RAVY Biennale 2023 - Identités Rhizomiques
Goethe Institut, Yaoundé, Cameroon
July 03 - 09, 2023
@ RAVY
@ artouch (review)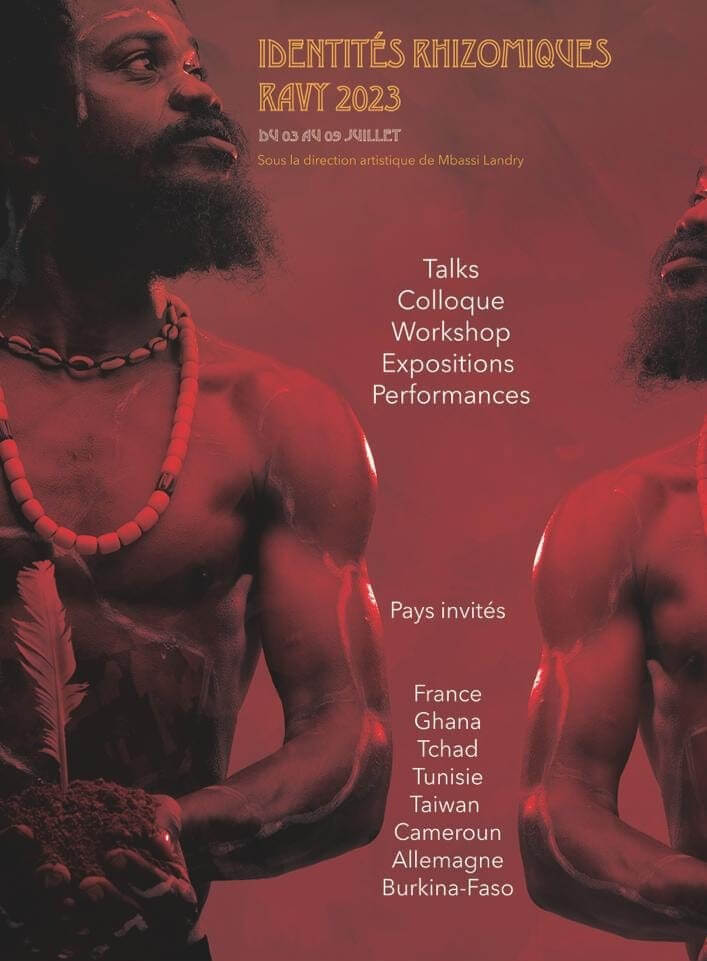 ---
Screening: The Currency
Worlds on Fire
E-Werk, Freiburg, Germany
June 09, 2023
@ E-Werk

---
Screening: Café Togo
4th Taipei Dangdai
Our Place 我們家 / Taipei Platform 台北開放平台 @ Taipei Dangdai 台北當代, Taipei, Taiwan
May 12-14, 2023
@ Dangdai
Our Place 我們家 invited three Taiwanese artists whose works examine the residue of the intricate cross-national history. Through looking for the missing Goddess of the Sea from the old Chinatown in London, through re-encountering Grandmother's painting in a Chinese restaurant in the USA, through renaming the streets infused with colonial 'heritage' in Berlin, in "Looking for Chinatown" by Ting-Ting Cheng, "This Shore" by Tzu-An Wu and "Café Togo" by Musquiqui Chihying & Gregor Kasper, we, as audience, are invited to travel within the personal yet political narratives geographically.
Taipei Dangdai's screening event takes place at Taipei Platform, organized by Our Place 我們家.
---
Presentation: and in my garden is growing the world
openART
DA Kunsthaus Kloster Gravenhorst, Hörstel, Germany
April 28, 2023
@ DA Kunsthaus

---
Discussion
Exit Happyland
Filmfest Dresden / Hole of Fame, Dresden, Germany
April 21, 2023
@ Heinrich Böll Stiftung
@ Filmfest Dresden
---
Exhibition: The Currency
The Oceans and the Interpreters - 海洋與詮釋者
Hong-Gah Museum, Taipei, Taiwan
October 22, 2022 - January 15, 2023
@ Hong Gah Museum Taipei
---
Exhibition: The Currency
JUBILEE X
HAUNT, Berlin, Germany
June 18 - July 03, 2022
@ Frontviews
---
Exhibition: The Guestbook
The Intimate Revolt – 野餐计划
Goethe-Institut, Beijing, China
June 11 - August 07, 2022
@ Goethe-Institut Beijing
---
Screening: Café Togo
黑影展 - Black, A Film Festival
C-LAB - Taiwan Sound Lab, Taipei, Taiwan
May 20 & 22, 2022
@ expcinema.org
@ catalog (EN)
---
Workshop: Atelier ouvert de peinture
Activités de pré-configuration de la Maison Gbégbé
Maison Gbégbé, Agouegan, Togo
May 05 & May 07, 2022
@ l'Union des Cultes Traditionnelles du Togo
---
Exhibition: 19:89 selbst:gespräche
Messages
Projektraum Galerie M, Berlin, Germany
April 25 - June 12, 2022
Opening April 23 @ 18:00
@ NKI - Neue Kunst Initiative, Marzahn-Hellersdorf
---
Online Publication: Soundcheck
Gefährdete Demokratie?! Drei künstlerische Ausrufezeichen
Vermittlungsmaterial für eine künstlerische Unterrichtspraxis in den Gesellschaftswissenschaften
Kulturagenten für kreative Schulen, Berlin, Germany
December, 2021
@ MATERIAL:Box - Kulturagent*innen Berlin
---
Online Publication & Screening: p{o:s_i/t*i,o]n's #sika dede
Equi-vocal
AFSAR (Asian Feminist Studio for Art and Research), Berlin, Germany
December 27, 2021
@ AFSAR
---
Online Presentation: The Currency - Proof of Ambiguity
ADAM 2021 Rehearsing (for) the Future
Host: River Lin, Special Guest: John Tain
Taipei Performing Arts Center, Taipei, Taiwan
December 16, 2021 @ 12:00 (GMT+1) / 19:00 (GMT+8)
@ Taipei Performing Arts Center
---
Screening: Café Togo
Citizens in the Shade, Aliens in the Sun: Trade
Vernàcular Institute, Mexico City, Mexico
October 23, 2021 @ 20:00
@ Vernàcular Institute
---
Screening & Artist Talk: Café Togo
TERRITORIES UNDER MY SKIN / RE-VISITED
Goethe-Institut, Windhoek, Namibia
October 21, 2021 @ 19:30
Press Text
@ Goethe-Institut
---
Artist Talk
THEY:LIVE — Student lives revealed through context based art practices
Changing Room, Berlin, Germany
October 04, 2021 @ 18:00
@ THEY:LIVE
@ Art in Context // Berlin University of the Arts
---
Presentation: p{o:s_i/t*i,o]n's
AFSAR (Asian Feminist Studio for Art and Research)
Archiving Talk
Brücke Museum, Berlin, Germany
September 30, 2021 @ 17:00
@ Brücke Museum
---
Screening: Café Togo
TERRITORIES UNDER MY SKIN / RE-VISITED
Film program at City Kino Wedding, Berlin, Germany
September 05, 2021 @ 18:00
@ City Kino Wedding
@ Changing Room
---
Radio show: What did you hear?
YEAR 4 JUBILÄUM - PROGRAMME
sub_ʇxǝʇ radio, Berlin, Germany
June 25, 2021 @ 16:15 – 16:45
sub_ʇxǝʇ radio
---
Exhibition: THE CURRENCY LAB
Un Laboratoire Populaire De La Monnaie
WoeLabs (Prime), Lomé, Togo
May 29 - June 27, 2021
http://lab.the-currency.net
---
Online Screening: Café Togo
TERRITORIES UNDER MY SKIN.
Performances and conversations reflecting the history of the African Quarter, Berlin / Wedding
Changing Room, Berlin, Germany
May 23 - June 05, 2021
Café Togo @ Changing Room
---
Online Workshop: Soundcheck
Gefährdete Demokratie?! Digitaler Studientag
Kulturagent*innen für kreative Schulen, Berlin, Germany
April 21, 2021 @ 14:30 – 17:00
@ Kulturagenten für kreative Schulen Berlin
---